Replacing the rubber splashguard for your WasteMaid disposer
Friday, 3 June 2016
As the name suggests the purpose of the rubber 'splashguard' on a WasteMaid 'Continuous Feed' disposer is to prevent food debris and water splashing back into the sink, the surrounding worktop (or you!).
Over time the rubber may start to perish or shrink slightly – becoming loose within the flange. The danger is it could get pushed through with the food waste into the grinding chamber and be shredded into tiny pieces.
The good news is, should you need a new splash guard – it's the cheapest and easiest component of the machine to re-install. No special tools are needed. It's is simply a case of removing the old one and pushing to new guard into the top of the flange until it sits firmly in position.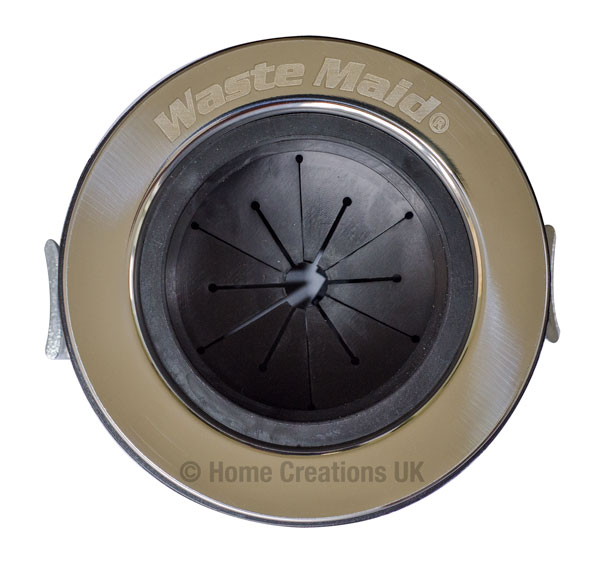 Picture above - The rubber splashguard in position within the sink flange (if you require the complete 'Sink Flange Assmebly' please see this listing - click here
Fortunately – all Continuous Feed Models from WasteMaid, WasteKing or Commander share the same splashguard – being a standard 80mm in diameter.
Warning: Before making any maintenance or repairs to your disposer - always make sure the machine is electrically isolated (unplug it or if hardwired – switch it off at the mains).
=> Buy a WasteMaid Splashguard
The splash guards are posted via Royal Mail – and will fit through your letterbox – (so no need to sign for a small packet etc.)
© Copyright - Home Creations (UK) Limited. All Rights Reserved.